Handrails
This is our standard handrail, baserail and wallhandrail.
Chrome or brass brackets are available to fit the Traditional Products Handrails.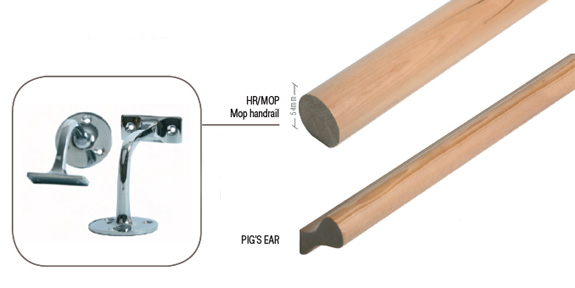 An horizontal turn is available to match the Low Profile handrail. Solid hand rail and baserail is available for use with metal spindles and glass panelling. A groove can be machined to any size to accept glass panels and metal spindles.
Traditional Handrail is available with 32mm, 35mm or 41mm grooves.